The ecotoxicology laboratory performs its studies in compliance with a recognised quality system procédures (GLP).All aquatic and terrestrial tests required by the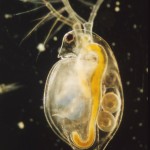 regulation (EU) No 528/2012, BPR, such as acute and chronic toxicity to daphnids, algae growth inhibition, earthworm and terrestrial plant tests, inhibition of microbial activity are carried out in accordance with the OECD guidelines.
Ready biodegradability, microtox and fish embryo-toxicity tests (FET) are also available.
Leaching studies to estimate biocide emissions in the environment are performed at the laboratory scale and semi field test.
The following documents present the duration, the conditions and the type tests, that we use to perform ecotoxicological tests, and the global ecotoxicological testing offer:
> Duration conditions document

> Ecotoxicological testing catalogue 2015
If you need a quotation please complete and return the Technical Information Form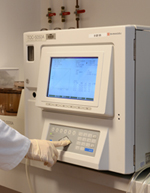 by fax or E-mail to Stéphane Legay, Technical manager (Fax: (33) 5 56 43 64 89 – E-mail : stephane.legay@fcba.fr)
> For more information contact us