As part of the partnership, PHYCHER Bio Développement proposes a large range of acute toxicity studies, such as oral and dermal toxicity, eye and skin irritation/corrosion, toxicity by inhalation route or skin sensitization. The company also offers mutagenicity assays.
The tests are done either in vivo or by a validated alternative method. Laboratory animals are used for product registrations only if no alternative method is applicable, and after the approval of the ethical committee.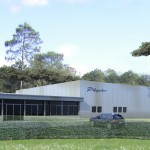 Moreover, PHYCHER Bio Développement makes constant efforts to improve the welfare of laboratory animals by reducing their number, refining its testing methods and replacing its experiments. If assays cannot be performed in house for ethical reasons, please note that PHYCHER Bio Développement is able to outsource these tests to other GLP laboratories.
The GLP-recognized ecotoxicology laboratory performs all aquatic and terrestrial tests required by the directive, such as acute toxicity to fish and daphnia, algae growth inhibition, earthworm and terrestrial plant tests, inhibition of microbial activity, etc. Biodegradability, microtox and fish embryo-toxicity tests are also available.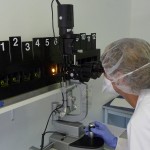 PHYCHER provides you this table containing all their offer details, in order to keep in mind the toxicological tests periods and consequently to act at right moment.