The GLP-recognized chemistry laboratory performs all the experiments outlined in annexes II. and III., with development and validation of analytical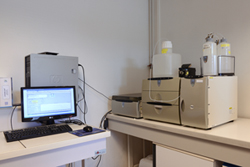 methods in particular (SANCO).
With its large park of equipments, the laboratory carries out many trials like quantitative assay of active ingredients (organic and inorganic) in products, characterization by physico-chemical criteria, studies of residues or leaching test.
Testing are performed according to OECD guidelines CIPAC method, International and European standards
The physicochemistry laboratory offers a network of scientific expertise ready to respond to and serve your needs.
In the document below, you will find the testing offer that FCBA's Physicochemical laboratory performs in order to obtain your marketing authorisation.
> Physical-Chemical testing catalogue 2015
If you need a quotation please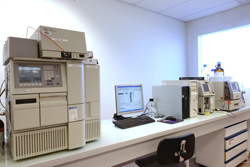 complete and return the completed Technical Information Form by fax or E-mail to Stéphane Legay, Technical manager (Fax: (33) 5 56 43 64 89 – E-mail : stephane.legay@fcba.fr)
For additional information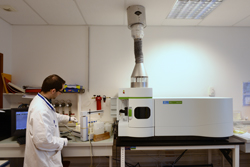 : Contact us